Below are 5 of the best universities in the world right now according to several sources.
1. Massachusetts Institute of Technology (MIT), United States
Massachusetts Institute of Technology (MIT) is a private land-grant research university in Cambridge, Massachusetts. The institute has an urban campus that extends more than a mile (1.6 km) alongside the Charles River. The institute also encompasses a number of major off-campus facilities such as the MIT Lincoln Laboratory, the Bates Center, and the Haystack Observatory, as well as affiliated laboratories such as the Broad and Whitehead Institutes. Founded in 1861 in response to the increasing industrialization of the United States, MIT adopted a European polytechnic university model and stressed laboratory instruction in applied science and engineering. It has since played a key role in the development of many aspects of modern science, engineering, mathematics, and technology, and is widely known for its innovation and academic strength.
Graduation rate: 93 - 95%
The total cost of attending MIT is approximately $73,160, check the breakdown below.
Advertisement (continue below)
| | |
| --- | --- |
| Tuition | $53,450 |
| Student life fee | $340 |
| Housing | $10,430 |
| Meals | $5,960 |
| Books & supplies | $820 |
| Personal expenses | $2,160 |
| Total | $73,160 |
Facts about MIT:
i) According to an analysis from salary comparison site PayScale (in 2019), MIT graduates are the second highest-earning workers in the U.S, with early-career salaries of about $83,600 on average and mid-career salaries of about $150,400 on average.
Images of MIT university below: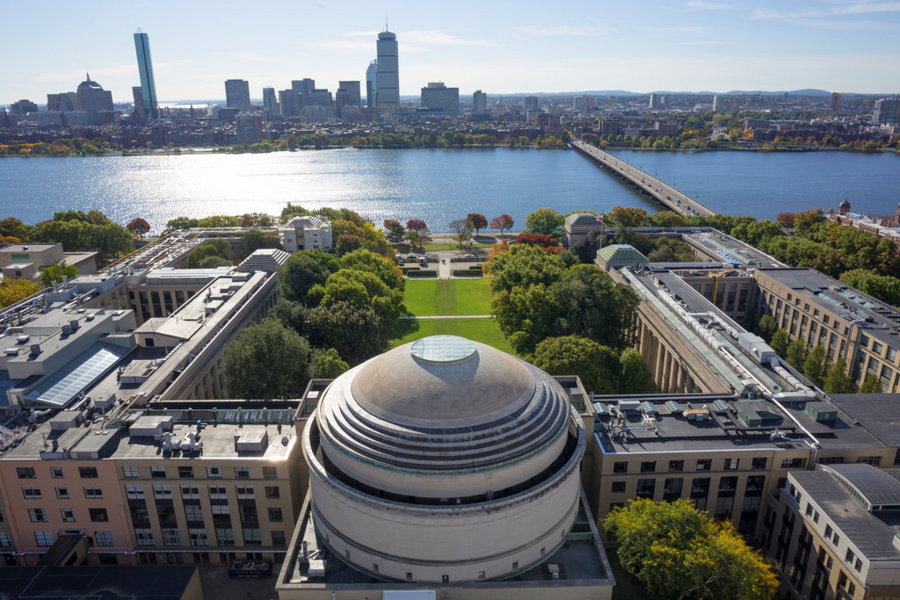 2. Stanford University, United States:
Stanford University (officially Leland Stanford Junior University) is a private research university located in Stanford, California. Stanford was founded in 1885 by Leland and Jane Stanford in memory of their only child, Leland Stanford Jr., who had died of typhoid fever at age 15 the previous year. Stanford was a U.S. Senator and former Governor of California who made his fortune as a railroad tycoon. The school admitted its first students on October 1, 1891, as a coeducational and non-denominational institution.
The table below shows the cost of attending Stanford University
Advertisement (continue below)
| Tuition Category | Tuition |
| --- | --- |
| Undergraduate | $18,491 |
| Graduate 11-18 units | $18,105 |
| Graduate 8,9,10-unit rate | $11,770 |
| Each graduate unit above 18 | $1,207 |
| Graduate Engineering 11-18 units | $19,287 |
| Graduate Engineering 8,9,10-unit rate | $12,540 |
| Each graduate Engineering unit above 18 | $1,286 |
| Graduate School of Business (M.B.A. program—first year)* | $24,902 |
| Graduate School of Business (M.B.A. program—second year)* | $24,354 |
| School of Medicine (M.D. Program)* | $20,731 |
| Law School | $21,450 |
| GSB & Law Joint Program** | $22,444 |
| Permit for Services Only (PSO) | $5,476 |
| Permit to Attend (PTA)*** | $5,476 |
| TGR (Terminal Graduate Registration) | $3,531 |
| Medical School Research Rate | $3,531 |
Undergraduate per credit hour rate is $1233.73
MSx: M.S. in Management for Experienced Leaders (GSB): tbd (annual, 4 quarters, Summer 2020 through Spring 2021)
TGR students who carry 1, 2, or 3 units are assessed the TGR rate of $3,531.
PostDoc Fee: $125
Graduation Quarter: $150
Campus Health Services Fee: $232
VSR monthly fee: $1,177
Facts about Stanford University:
As at october 12, 2020, Stanford University had:
3. Havard University, United States:
Harvard University is a private Ivy League research university in Cambridge, Massachusetts. Established in 1636 and named for its first benefactor, clergyman John Harvard, Harvard is the oldest institution of higher learning in the United States and among the most prestigious in the world.
Advertisement (continue below)
Facts about Havard:
The median starting salary for an havard graduate is between $70,000 and $89,000. Around 60 percent of men will earn over $70,000 annually after graduation, compared to 44 percent of women. Thirteen percent of men report earning more than $110,000 in salary, while just 4 percent of women said the same.
Visit
here
for more facts about havard
Images of Havard University
4. California Institute of Technology (Caltech), United States:
The California Institute of Technology (Caltech) is a private research university in Pasadena, California. The university is known for its strength in science and engineering, and is one among a small group of institutes of technology in the United States which is primarily devoted to the instruction of pure and applied sciences.
Caltech was founded as a preparatory and vocational school by Amos G. Throop in 1891 and began attracting influential scientists such as George Ellery Hale, Arthur Amos Noyes and Robert Andrews Millikan in the early 20th century. The vocational and preparatory schools were disbanded and spun off in 1910 and the college assumed its present name in 1920. In 1934, Caltech was elected to the Association of American Universities, and the antecedents of NASA's Jet Propulsion Laboratory, which Caltech continues to manage and operate, were established between 1936 and 1943 under Theodore von Kármán.
The total estimated cost of attendance is around $77,718
Full breakfown of cost below:
Advertisement (continue below)
| | |
| --- | --- |
| Tuition | $54,570 |
| Fees1,2 | $2,292 |
| Housing/Room3 | $10,095 |
| Board/Meals | $7,242 |
| Books and Supplies (est.) | $1,428 |
| Personal Expenses (est.) | $2,091 |
| Total Estimated Cost of Attendance4 | $77,718 |
The median starting salary for Caltech grads is $68,400 and the median mid-career salary is $124,000.
Facts
i) 58 Caltech faculty and alumni have received a National Medal of Science
ii) 90% of undergraduates participate in research
iii) Caltech currently has 7 Nobel laureates in residence
iv) Caltech has a 3:1 student-faculty ratio
v) Caltech has more than 24,000 living alumni
vi) Caltech is the largest employer in the city of Pasadena
vii) Caltech manages JPL, a leader in robotic exploration of the solar system, for NASA
viii) Caltech runs the Palomar and W. M. Keck observatories
ix) Caltech's Seismo Lab is the preeminent source for earthquake information around the world
x) Computer science is Caltech's most popular major
xi) JPL is currently operating 25 spacecraft missions
xii) JPL's Voyager spacecraft have journeyed to the outer planets and beyond
xiii) Researchers at CAST explore the state of the art in autonomous systems
xiv) Scientists at JCAP seek to create scalable technologies for renewable fuels
xv) The Caltech Science Exchange explains the science and engineering of earthquakes
xvi) The Curiosity Mars rover has been exploring the Red Planet for seven years
xvii) There are more than 650 postdoctoral scholars on campus and at JPL
Images of CALTECH
5. University of Oxford, United Kingdom:
The University of Oxford is the oldest university in the English-speaking world, the world's second-oldest university in continuous operation and number one amongst the foremost prestigious educational establishments in the world. It grew apace from 1167 once Henry II banned English students from attending the University of Paris. When disputes arose between students and Oxford townsfolk in 1209, some academics fled north-east to Cambridge where they established what became the University of Cambridge. The 2 English ancient universities share several features and are typically together referred to as Oxbridge.
The university is made up of 39 semi-autonomous constituent colleges, six permanent private halls, and a range of academic departments which are organised into four divisions. All the colleges are self-governing institutions within the university, each controlling its own membership and with its own internal structure and activities. All students are members of a college. It does not have a main campus, and its buildings and facilities are scattered throughout the city centre. Undergraduate teaching at Oxford is organised around weekly small-group tutorials at the colleges and halls – a feature unique to the Oxbridge system. These are supported by classes, lectures, seminars, laboratory work and occasionally further tutorials provided by the central university faculties and departments. Postgraduate teaching is provided predominantly centrally.
Advertisement (continue below)
The graduation rate of University of Oxford is 99.51% (bachelors).
Course fees for 2021-entry:
Your fee status is based upon where you usually live, your nationality, and in certain cases, the level of any previous study. If you are from outside the UK/Republic of Ireland, you will be classed either as an 'Overseas' or 'Islands' student and you should be aware that you will not be eligible for a tuition fee loan from the UK government. If you are an Overseas student, you will be charged a significantly higher level of course fee, which will vary according to your programme of study.
Top Oxford University & Said Business School Graduates & Alumni Salaries - By Job
| Activity | Average Salary |
| --- | --- |
| Financial Services | $137,000 |
| Compliance, AML, KYC & Monitorin | $135,000 |
| Agriculture & Forestry | $130,000 |
| Legal Department | $125,000 |
| Executive Management & Change | $120,000 |
| Legal & Paralegal | $113,000 |
Top Oxford University & Said Business School Graduates & Alumni Salaries - By Degree
| Activity | Average Salary |
| --- | --- |
| Masters in Management | $180,000 |
| Executive masters | $165,000 |
| Executive MBA | $140,000 |
| Maters in Finance | $133,000 |
| Masters of art | $131,000 |
| MBA | $123,000 |
Advertisement (continue below)
Facts:
Oxford was ranked first in the world in the Times Higher Education (THE) World University Rankings for 2017, 2018, 2019, 2020 and 2021.
There are over 24,000 students at Oxford, including 11,955 undergraduates and 12,010 postgraduates.
Oxford is very competitive: more than 23,000 people applied for around 3,300 undergraduate places for entry in 2019. That means Oxford receives, on average, around 7 applications for each available place.
The majority of Oxford's UK undergraduates come from state schools. For 2020 entry, over 69% of UK offers went to students from the state sector.
Oxford offers more than 250 postgraduate programmes.
International students make up almost 45% of our total student body - around 10,900 students. Students come to Oxford from more than 160 countries and territories.
According to the 2014 Research Excellence Framework, the official UK-wide assessment of all university research, Oxford has the largest volume of world-leading research in the UK.
The University, including the colleges and Oxford University Press, is the largest employer in Oxfordshire, supporting around 33,700 jobs in the county and injecting more than £2.3bn annually into the regional economy.
Inages of University of Oxford
Refrences (sources)
https://en.wikipedia.org/wiki/Harvard_University
https://www.topuniversities.com/student-info/choosing-university/worlds-top-100-universities
https://en.wikipedia.org/wiki/University_of_Oxford
https://en.wikipedia.org/wiki/University_of_Oxford
https://sfs.mit.edu/undergraduate-students/the-cost-of-attendance/annual-student-budget/
https://en.wikipedia.org/wiki/Stanford_University
https://registrar.stanford.edu/students-tuition
https://en.wikipedia.org/wiki/California_Institute_of_Technology
https://www.finaid.caltech.edu/Costs
https://www.caltech.edu/did-you-know
https://www.ox.ac.uk/admissions/undergraduate/fees-and-funding/course-fees
https://www.emolument.com/salary-reports/universities/oxford-university-and-said-business-school/13652
https://www.ox.ac.uk/about/facts-and-figures